PRODUCT DESCRIPTION
Soave: A Medieval Marvel
Discover the quiet charm of
Soave
, a medieval city surrounded by ancient walls and dominated by the imposing Soave Castle. The town's narrow cobblestone streets, historic churches, and magnificent palaces such as the Palazzo di Giustizia and Palazzo Cavalli tell a fascinating story of a bygone era. Its lush
vineyards are famed for producing Soave wine
, a crisp, dry white that perfectly complements the region's traditional cuisine.
Valpolicella: The Vineyard Valley
Nestled between Lake Garda and Verona,
Valpolicella
, often translated as 'the valley of many cellars', is renowned for its outstanding
wine production
. Its fertile soils and temperate climate foster the growth of some of Italy's most esteemed grape varieties. The region is particularly famed for its
Amarone
wine, a dry red known for its rich, velvety texture and bold, complex flavors. On this tour, you'll have the opportunity to
visit local vineyards
, learn about the meticulous process of winemaking, and taste some of the region's best vintages.
Verona: The City of Love
Step back in time as you walk the streets of Verona, a city steeped in history and drama. Known as the setting for Shakespeare's
Romeo and Juliet,
this
UNESCO World Heritage
site is a treasure trove of well-preserved Roman architecture, including the famous
Verona Arena
. Stunning palaces such as Palazzo Bevilacqua and Palazzo Canossa that blend Romanesque and Renaissance styles. The historical
Piazza delle Erbe
and the medieval fortresses like Castelvecchio, or the "old castle", that stands as a testament to the city's storied past.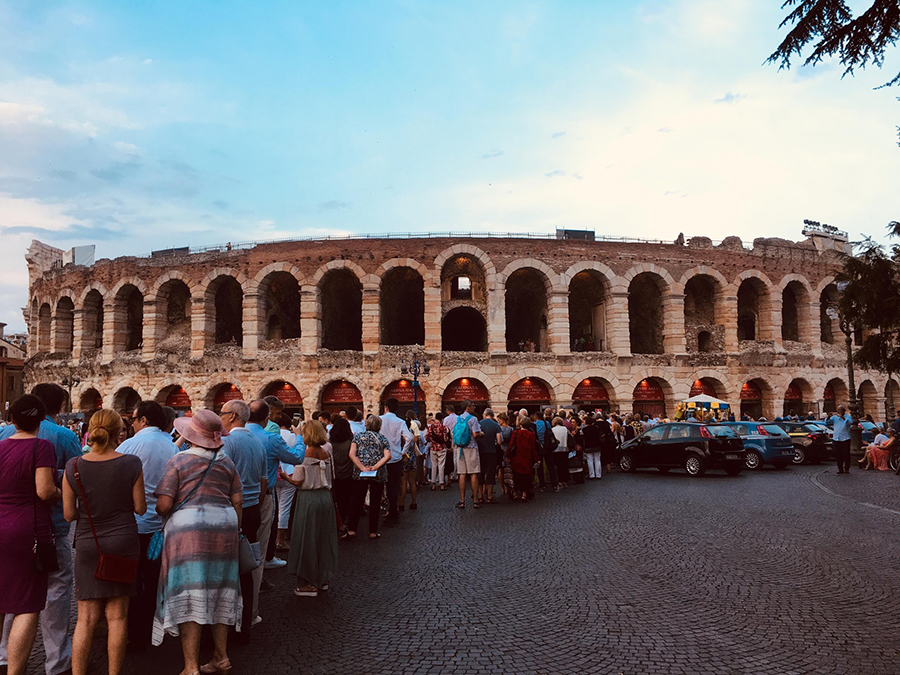 Experience the magic of Valpolicella, Verona, and Soave on a tour that marries the past's splendor with the pleasures of the present. Immerse yourself in the flavors, sights, and stories of these enchanting Italian destinations and leave with memories to last a lifetime.